Vcrest provide maintenance of the UPS systems which consists of preventive or corrective maintenance.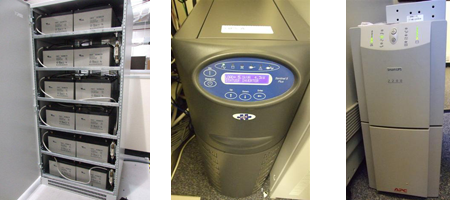 Preventive maintenance consists of a scheduled list of activities. Performing these activities keeps the UPS in good working order and helps to prevent failures.
Corrective maintenance is performed as a result of a failure. Corrective maintenance fixes the problem and gets the unit working again.
Preventive Maintenance is essential for both UPS and the batteries. Having a preventive maintenance for your UPS systems can protect your critical loads from any electrical crisis or outage in your electrical system.
Preventive Maintenance will
Improved system reliability
Decreased system downtime
Decreased cost of emergency replacements
Better management for spare inventory
There are two types of Preventive Maintenance Contract:
Comprehensive Maintenance Contract Type
For UPS System covered by Comprehensive Maintenance Contract, all spare parts will be covered under the Comprehensive PMC except for transformer, Chokes, Batteries, Capacitors & Component Damage due to natural wear & tear (such as ventilation fans)
Non-Comprehensive Maintenance Contract Type
All parts are not inclusive.
Call us today to get an evaluation of your UPS systems maintenance needs.

Please email [email protected] or call 65-6552-2248 for more information.